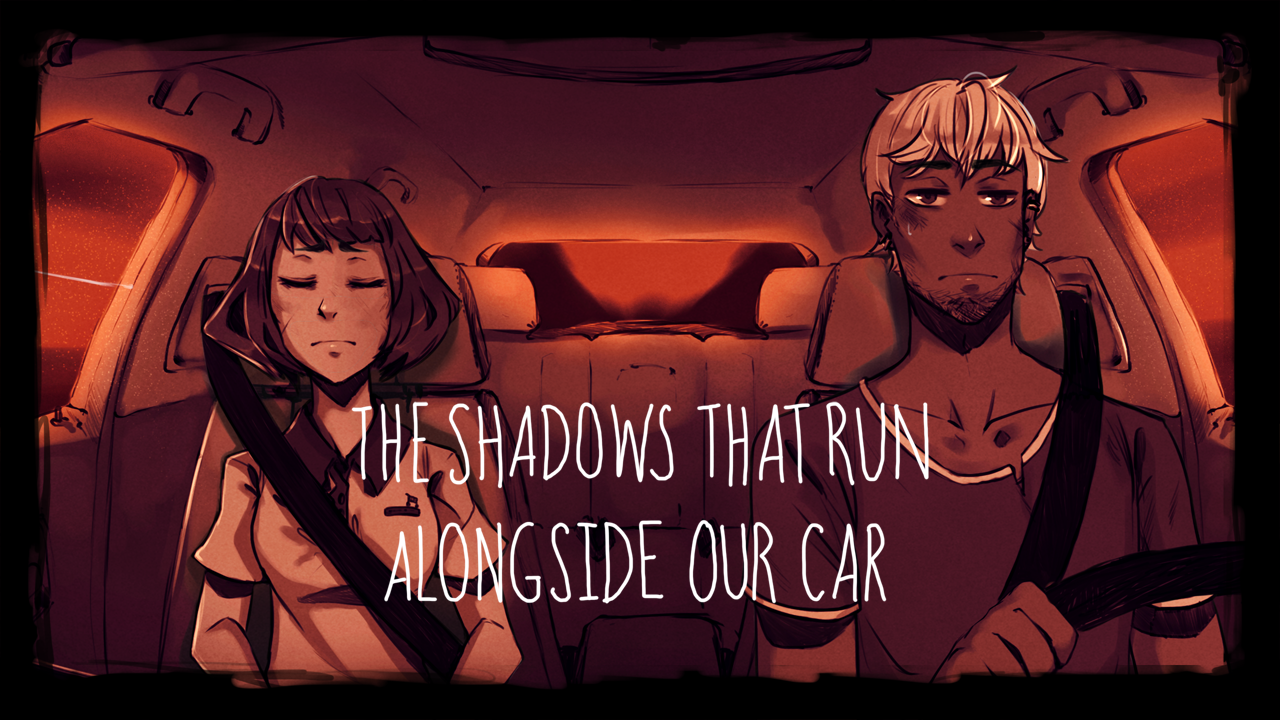 The Shadows That Run Alongside Our Car
Hi everyone! This is a long-overdue update, but we've updated the game to run with the latest stable Ren'Py build. This allows it to once again work on newer Mac computers, and it should use up a lot less memory when playing. The game is no longer available as one multi-platform file, however. So make sure you download the right platform file. Content-wise, nothing has changed.
Thank you so much for your ongoing support of this game!
Files
The Shadows That Run Alongside Our Car 1.1 (Windows)
70 MB
May 17, 2018
The Shadows That Run Alongside Our Car 1.1 (OSX)
54 MB
May 17, 2018
The Shadows That Run Alongside Our Car 1.1 (Linux)
60 MB
May 17, 2018
Get The Shadows That Run Alongside Our Car